Jiley is so cute together! Match made in heaven!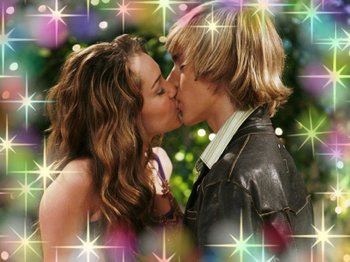 Magical kissing awww...

Hugging after a long sad day!
Miley Cyrus is Hannah Montana and in a couple of her episodes Cody Linley shows up and they make a cute onscreen couple. The on - screen kisses were so cute but he ends up never coming back on Hannah Montana which is really sad but they did break up. Miley was so heart broken that then she decided to go for Nick Jonas! That was sure smart. She ended up doing the Best of Both Worlds Concert with them. It was so popular. That they turned it into a 3D movie.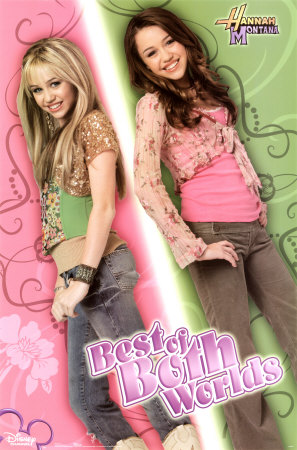 Living two lives is really hard for a teenager, but Miley Cyrus can do it! Miley Cyrus has to survive as herself and Hannah Montana. Talk about a hard thing to do!
After Breaking up with Jake she went for someone new who was already a singer just like her. They got along great but then they argued and rumors are all over the net about them so they broke up. Here is a secret about the Jonas Brothers, and Miley Cyrus, they are Christians.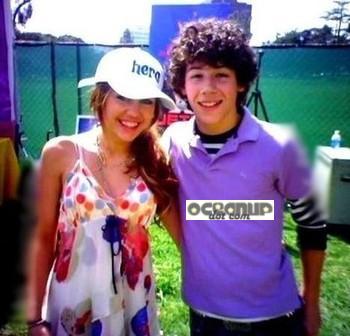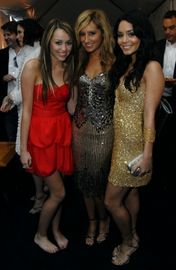 Disney girl stars having a good girls night out. Far left- to right: Miley Cyrus, Ashley Tisdale, and Vannessa Hudgens (otherwise known as Baby V). Hannah Montana is becoming so popular. Some people voted on the internet and so Miley Cyrus got to be in the All for One song in the High School Musical 2 movie that came out in the summer of 2007! She was one of the dancers in the background for the last song in that movie. LOL!